Here's the latest from the Stina front line. Only 3 shots left and the trailer's officially done. We've left the most challenging shots to last, of course. One has a mammoth 26 characters that all need cloth, hair, moustaches and face and hand animation. All the motion capture is now in and looks great (thanks go to recent graduate Krisztián Kinder for lining all this up); It's now all lit with composite tests done and we're very happy with what's turning out to be our most ambitious shot to date. We're also delighted to have got the rendering times down from 24 hours a frame to something slightly more manageable! Another equally ambitious shot involves us simulating an ocean wave colliding with Stina's dress as it creates a plume of spray, all back-lit by a sunset. This shot is being helped a lot by the new open VDB toolkit (Fast and good quality volumetric rendering) available in Arnold, on to the soon to be retired (don't get me started) Softimage XSI. It's all new and relatively tricky stuff for us (tech babble: particularly tricky has been trying to get vector motion blur to work with our Open VDB renders), but we're still on target to get it all done by the end of May for our London show.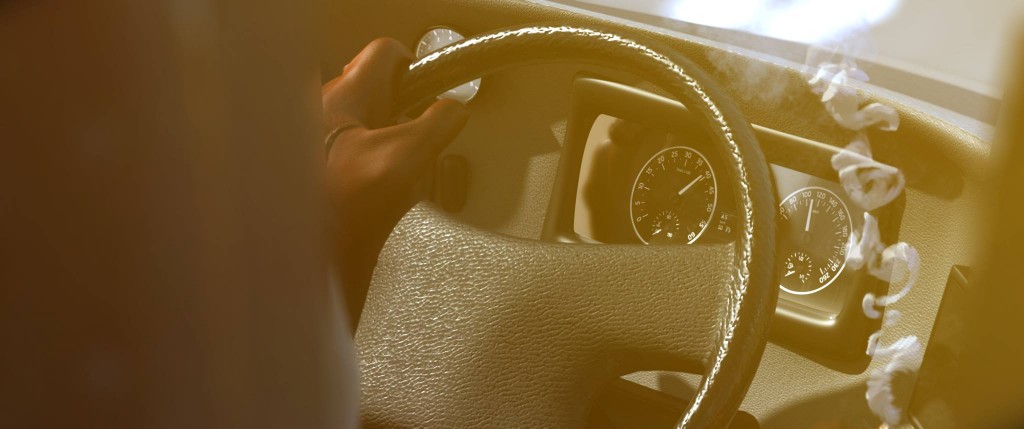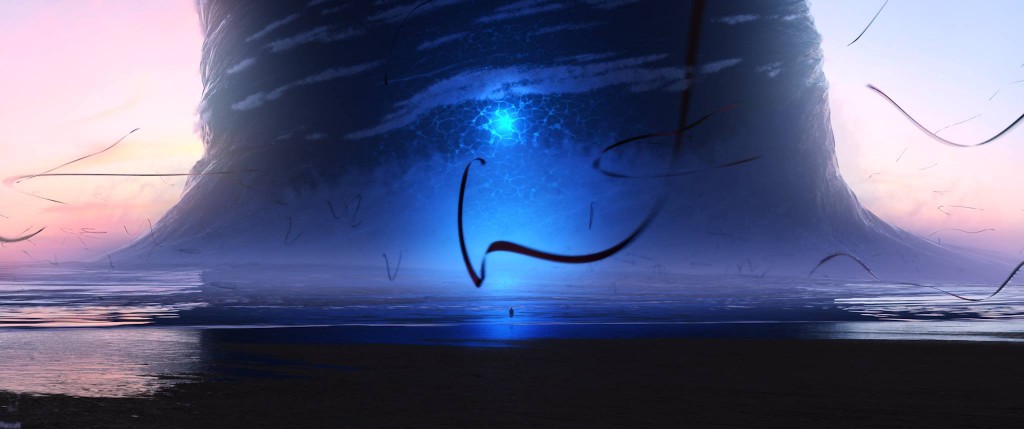 In other exciting news, we have been accepted to give a talk at Siggraph 2014 in Vancouver, and Alex and I will be heading out to perform our familiar double act. Please come along if you're attending. We will be focusing mainly on the educational angles of the project, giving an insight into the students experience, but will also be premiering the new trailer and showing some new behind the scenes breakdowns, hopefully on a posh projector (a chance to justify our 2k resolution)
We are also continuing to progress with the short film sequence that will accompany the trailer. This won't be ready until after the summer, but has now been storyboarded by our storyboard artists Chavdar Yordanov and most of the assets are built and ready to be assembled into the scene. This includes some cool new dynamic scatter ICE tools we've made for grass and trees (thanks to 3rd year programming wiz Scott Richards here), plus a fantastic new muscle system built by 3rd year student Tom Goodchild. We also have our second full time hire for FOAM Digital: Freya M Spencer, another talented 3rd year student who will be joining us as a character animator for 4 months to flesh out the new sequence. She's already completed some very polished animation, but it will all be kept tightly under wraps until in the final edit. We are still debating whether to show the sequence publicly or not, or leave it for investors only, as it does contain some film spoilers. The sequence has also given us an excuse to use the wonderfully rich and characterful voice of Martin Daniels, who plays the "Pipe Catcher" character: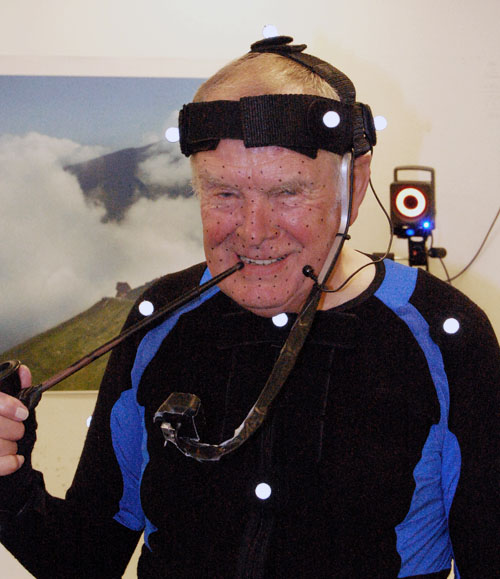 The next report will be in June, when we've completed the trailer.
Paul